FAQ
*Here is a list of the most frequently asked questions. If you have a question, please read this material first.
IF YOU HAVE ANY QUESTIONS,
YOU CAN CONTACT US THROUGH E-MAIL MOSTOVVVO@GMAIL.COM OR TELEGRAM @MostovVVO
1. Purchase items on website.
1.1 How do I pay the chosen goods?
To pay for any selected goods you can do this in two ways:
a). Register a buyer's account on our website and always use it when making any purchases.
b). Enable the "Fast Checkout" in the field "Register on the site" you need to set the flag "NO", you only need to enter your e-mail adress, your name and choose a payment method (PayPal & Payeer or another method).
If you wish, you can specify your additional contacts, such as Telegram, or any other, just specify it under "Comment"

If you do not want to make online purchase through the website, you can do the other way. Just Contact Us.
Details about how to pay for services on CodeSevenHack.net - How does the payment?
1.2 How is execution my order?
* This rule applies only to game items!

If you have purchased in-game items, we can deliver them to you in two ways:
a). [THE BEST WAY!] We will send you the username and password from the account in a new letter, always check your email address, and make sure that the letter is not in the SPAM folder. This account is working with Ingress Prime, your items are inside, you need to enter it and unload your items.
Format of the letters that customers receive:
Dear Customer,
Your order: #*****
Your product: POWER CUBES L8 x 500
Your items have been uploaded to "MULL" account in your city.
MULE ACCOUNT #: POWER CUBES L8 x 500 [NOTE: this account is registered through Prime client, for successful authorization you need Ingress 2.0 (available in Play Market & AppStore)]
Your items ready to use in your city [PayPal info], full acces to Google account:
— LOGIN: Google account
— PASSWORD: password
— RECOVERY EMAIL: google@gmail.com - If Google asks you - please enter.
If Ingress ask you to enter a nickname on account - enter any, your items will be inside.
* It is important to receive your order in a timely manner. Please collect your items within 24-48 hours. This account is now yours, but we don't recommend long to keep items in MULE, If you want to keep this account to yourself - CHANGE the password so that our bots cannot Log In.
* If you will have troubles logging in (sometimes Google asks a security question or a phone number) just let us know and we will help you.
You can also leave us a review on the page of your product, specify the pros and cons of service,
If this is your first purchase - we recommend you read FAQ - https://codesevenhack.net/faq
OUR CHANNEL IN TELEGRAM - @ingress_store (can subscribe and read news)
Here may be the answer to popular questions:
DELIVERY: UPDATE RULES: https://codesevenhack.net/delivery-rules-update
CAN'T LOGIN INTO PRIME? - https://codesevenhack.net/can-t-login-into-prime
Regards,
@ www.CodeSevenHack.net

b). If for some reason you don't have the opportunity to use additional accounts to transfer items, then you can send us your GPS coordinates, longitude and latitude (10.0704, 22.1997). We will contact you and drop your items using these coordinates.
*Using a temporary account is the best choice. You will be given 48 hours to unload items from your account. If you need more time - just indicate this when placing an order.
*We use protected VPN to protect IP address so all our customers and their account are protected.
We try not to use the same accounts several times for the safety of our customers. Unfortunately, some accounts may be tracked by Niantic at this time. Recently, we have received several complaints that temporary "MULE" accounts began to lose items-this is due to the fact that previous accounts from which the items were unloaded - may have been seen or blocked.

We have already taken some steps and urge you to listen to the rules of temporary "MULE" accounts.- we can not guarantee the transfer of game items constantly, so the buyer has only 48 hours (you can save our account yourself and use it for your needs in the future, but it is only at your own risk).
- for the transfer of game items in 100% of cases we use Ingress Prime accounts (registered only in the new version of the client Ingress 2.0, - login via Scanner REDACTED is not possible), more: OLD ACCOUNTS.
- after receiving the login and password, you do not need to wait for additional time to log in to your account, you can immediately log in to your account and pick up your things. We know where every customer is and we load items right in their city to save you time.
- We use only Google accounts to log in Ingress Prime.

More information you will find here.
How to add an account to your smartphone? - read paragraph 1.7
1.3 How do I know when my order is confirmed?
If for some reason you did not receive an alert about your order within 12 hours, it's likely your email service is blocking our domain. If you made an order from your account, visit the page Order History. Do not worry, all your actions are visible to the administration of the site. If you placed an order on our website and did not receive an alert, do not worry, as soon as your order is ready, we will notify you about this from our email. Also we ask you to carefully check your email address when you use option «Fast Payment» without registration. Many buyers sometimes specify an incorrect email address and can not receive their order. Therefore, we recommend you register an account on our website and, if desired, indicate additional contact details in the comment section when placing an order.
---
1.4 How do I know my coordinates?
Visit website Google Maps, find your location and click on the map.

These are your coordinates, use them for shopping.
On mobile devices:
Google Maps is one of the obvious choices when it comes to location pinpointing. Besides, anyone can use the service irrespective of your smartphone's OS, be it iOS or Android, or any custom ROM. In Google Maps, you can share a particular location without physically being there; which is a lot more convenient that using your current GPS coordinates.
You can share a location's coordinates by dropping a pin -> opening the Details menu at the bottom of the page and -> tapping "Share" option. Voilà! Now, you can choose how you'd like to share those coordinates.
iPhone, iPod and iPad users can do just the same by opening the Google Maps website in the browser. Then, you just double-tap on a location and choose "What's here?" button.
Apple Maps [iOS], If you tap the Info button, the lower right corner of the screen, you will see a menu with the "Share" option.
1.5 I can't drop the capsule with the mule account? [COOLDOWN]

This means that the coordinates of your account were changed very quickly. It depends on your location, this usually takes 1-12 hours. If you threw the capsule and it disappeared from your inventory - don't worry, just restart the app and your items /will be in the inventory. And try again to drop them a few hours later.
Our Shop loading items to MULE account in your city, therefore, such an error should not occur to you. But, if for some reason you get such an error, the best solution would be to just wait 30-60 minutes [maybe we downloaded items from another area of your city and the coordinates did not have time to update so quickly].
1.6 How can I make changes to the order or cancel it?
a) In case you want to add additional items to your order, the best way is to create a new order with the same email as soon as we start the working day, we will summarize all your orders and send them in one message.
b) If you wish to cancel an order, we ask you to contact us by e-mail: sales@codesevenhack.net, within 24 hours we can return the order (not counted if you are already logged in to your Google account and get items).
Read more about refunds here - Refund Policy.
1.7 How to add google account to your phone [additional rule to paragraph 1.2].
After you receive our email with the email address and password from the MULE account. You will have 48 hours to unload our MULE account, maybe we will use it for other orders of yours in the future.
Usually we load items in your city, so you do not need to wait. After you receive your login and password, you can immediately unload your items.
In addition, we remind you that in Ingress is not allowed to use multiple accounts. But if your friend or family member is not an Ingress player, then he can help you with your device without breaking the rules of the game.
---
How to add a second Google account to your Android device?
---
- Launch Settings from your Home screen, the app drawer, or the Notification Shade.
- Swipe up in the Settings menu to scroll down.
- Tap Accounts.
- Tap Add Account.
- Tap Google.
- Enter LOGIN and PASSWORD.
- Tap Next.
- Tap Accept to agree to Terms of Service and Privacy Policy.
- Tap a billing information option.
- Tap Continue.
Then you can sign in to Ingress using our account:
- Open Settings -> Applications -> Ingress -> Clear Data.
- Open Ingress -> Select our MULL account -> Unload items.
The next step completely repeats the previous one, you need to log out of our account and log into your account.
You have 48 hours to unload items (you can store items longer or save account to yourself, you just need to change the password and then we will delete account from our database. But in this case, the guarantee for the account is immediately canceled).
How to add a second Google account to your iOS device?
You can sign in to your Google Account on Safari, the browser that comes on your device:
- Open Browser Safari and go to MyAccount.Google.
- On the top right, look for your MAIN profile image (tap to profile and select Add Account).
- Enter LOGIN and PASSWORD from our account.
- Turn off Wifi and Mobile Network.
- Open Ingress App and wait when application will freeze and ask you to log in again.
- Enable network and select Sing in with Google.
- Select our account and start to unload your items.
*To switch back to your MAIN account, follow the same steps.
*We recommend that you use an additional personal account for storing items. We sell ready-made Ingress L1 accounts with full access to My.Google.Account, it is absolutely safe for you, Ingress accounts registering via *TOR network without scanner, therefore, its history cannot be tracked. More information you can read here.
---
2. Ingress Prime Services
2.1 Portal hunter - one of the most demanded services. How does it work?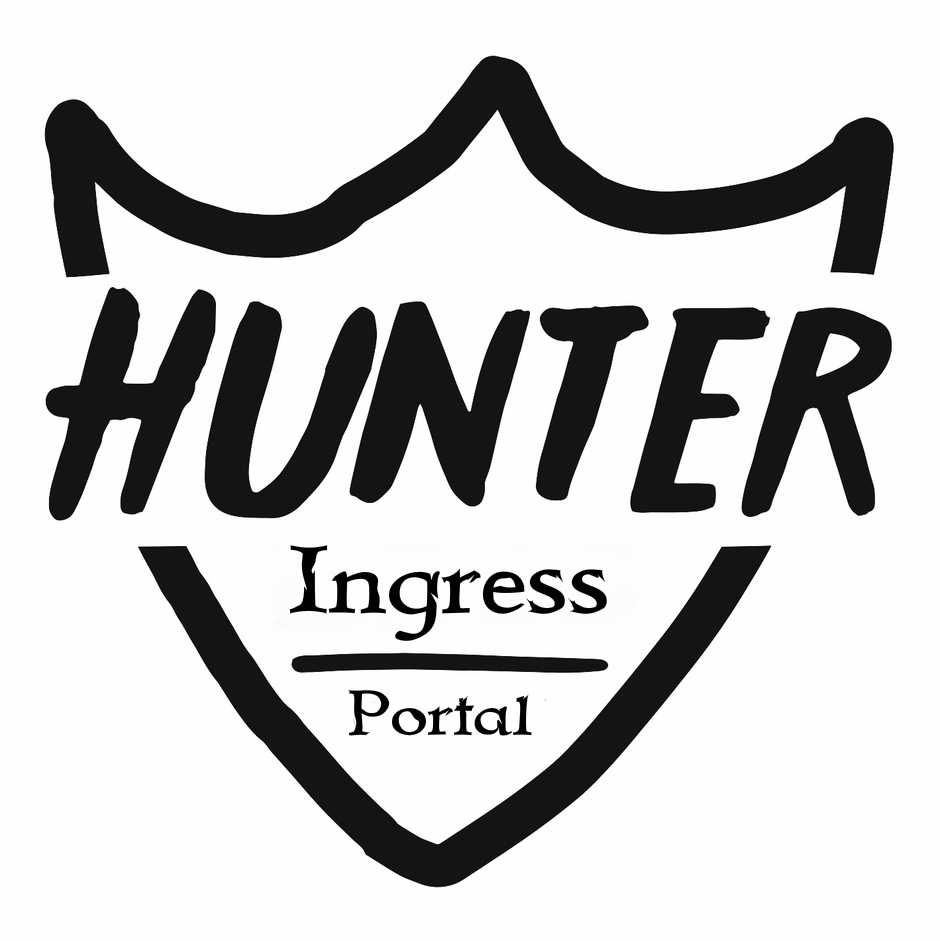 Lets assume you want to destroy a remote portal you currently don't have access to or just want to make someone's life just a tiny bit more difficult by destroying long-lived portal. Good news for you then! We are here to help you with this task and quickly destroy any portal. You don't have to put any effort into this process, every step will be completed by our highly skilled team of specialists. We've been providing this service for more than 3 years now and we are proud to say that many of our clients are staying with us and continue to explore benefits of working with us.
What do we need to start? One of the following items:
- A link to the target portal;
- Target portal coordinates;
- Exact name of the target portal and approximate location (Country, state, city);
- Agent nickname (we will scan all portals owned by the agent and choose the most relevant one).
Is it safe? Could Niantic potentially block my account? Could other players learn, who destroyed their portal?
- Its safe. Our shop does not give out any confidential information such as: login, email, agent nickname, etc. Niantic can't block your account because they simply won't ever know who requested this service. This service is absolutely safe for you.
Our old demo:

2.2 Key Farming.
For this service we need the following data (One of the following items):
- link to the portal,
- coordinates of the portal,
- The exact name of the portal and its approximate location (Country, state, city),
How to send us a link to the portal?
- leave a comment when placing an order
- contact us, be sure to specify the Order ID or respond to the notification of a new order.
How to get my portal keys? Our team can arrange delivery in two ways. For more details, see paragraph 1.2.
- Sending keys through a secure Ingress Prime transfer-account,
- Indicate your coordinates in "comment" when ordering or via e-mail.
2.3 Any other services from the SERVICE section, the exact description of which is not indicated in the FAQ section.
Always carefully read the description for each product, there is always an exact explanation for the application.
а) products from the SERVICE section may take longer to ship than 12 hours. If the composition of the order is not large, then this is not critical;
b) products from the SERVICE section are executed individually, but nonetheless, we, in turn, try to fulfill such orders on time.
- in most cases, to confirm or start the service, we need your information, which you must provide to us through a comment when placing an order or through a contact address, previously write order number.
As soon as we receive the full information regarding your order and proceed to execution, you will not be able to change the composition of the order (delete a position, change a product, and so on). Always carefully choose the product you need and correctly place your order so that later there is no need to change, add or cancel. Also, be sure to consider the time schedule for the execution of ordinary orders. If you need a quick service. For example, "farm 20 keys in 2 hours to make the field close the section" and you are not ready to wait 12 hours for your idea, then you can always contact us personally and specify the time for completing such an order. This way you will know exactly the result of your order.
---
3. Ingress Prime Accounts:
Our store provides several types of accounts, you can view the entire range here.
3.1. Warranty and obligations of the online store:
- our store is obligated to provide the buyer with a purchased game account during the maximum delivery period. See paragraph 1.3
You will receive an email notification that your order has been shipped. You'll get:
1. Login from google account.
2. Password from google account.
3. Recovery google e-mail, sometimes Google asks to enter it during authorization.
Our accounts are always ready to play, as soon as you receive our letter, you can start the game from this moment.

- buying a game account in our store, you get a guarantee within 24 hours. If a problem occurs with your account during this period, we will provide you with a new account or refund your money (of your choice).
3.2 Obligations on the part of the buyer:
- after receiving the account, the buyer must change the password and backup recovery methods. This is a necessary measure, without which the procedure for reimbursing an account under a guarantee is IMPOSSIBLE.
Buyer game accounts are necessary with extreme caution, as this is prohibited by the rules of the game. Niantic actively fights game account sellers by checking their IP addresses and activity locations, if it is noticed that a game account has been purchased, it may be blocked. Be careful in the game, play quietly without creating conflicts so that other agents do not complain about you.
When buying an account, you have the opportunity to change the code name through Ingress Prime Support.
---
Be sure to familiarize yourself, in order to avoid misunderstandings:
TERMS OF USE ~ PRIVACY POLICY ~ REFUND POLICY
Last update: 08.10.2019